Trade Show Model with Working Parts
This trade show model was commissioned by our client, Fisher Industries, to capture the key features of their air separator product. The model is a cut-away design with working parts.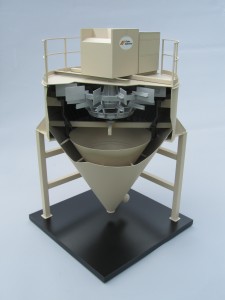 Model maker, Mike, created a design made mostly out of metal, for both durability and function.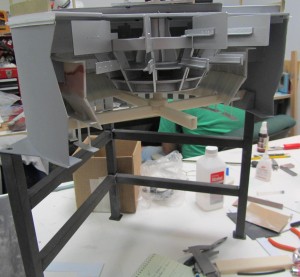 The working fan blades were propelled by a gear motor and pulleys. The model simulates the motion of this large piece of industrial equipment, which separates sand, gravel and other particles with the use of blowing air.